Is the Certificates of Origin available for our customs clearance ?
Yes, Saintyol DAWIN Machinery offer the regular official Certificate of Origin for your customs clearance to low down your importing duty to the concrete machines.
We also could offer the Form E and China-Australia Free Trade Agreement Certificate of origin, the Invoice Certification etc.
Certificates of Origin Samples As Below: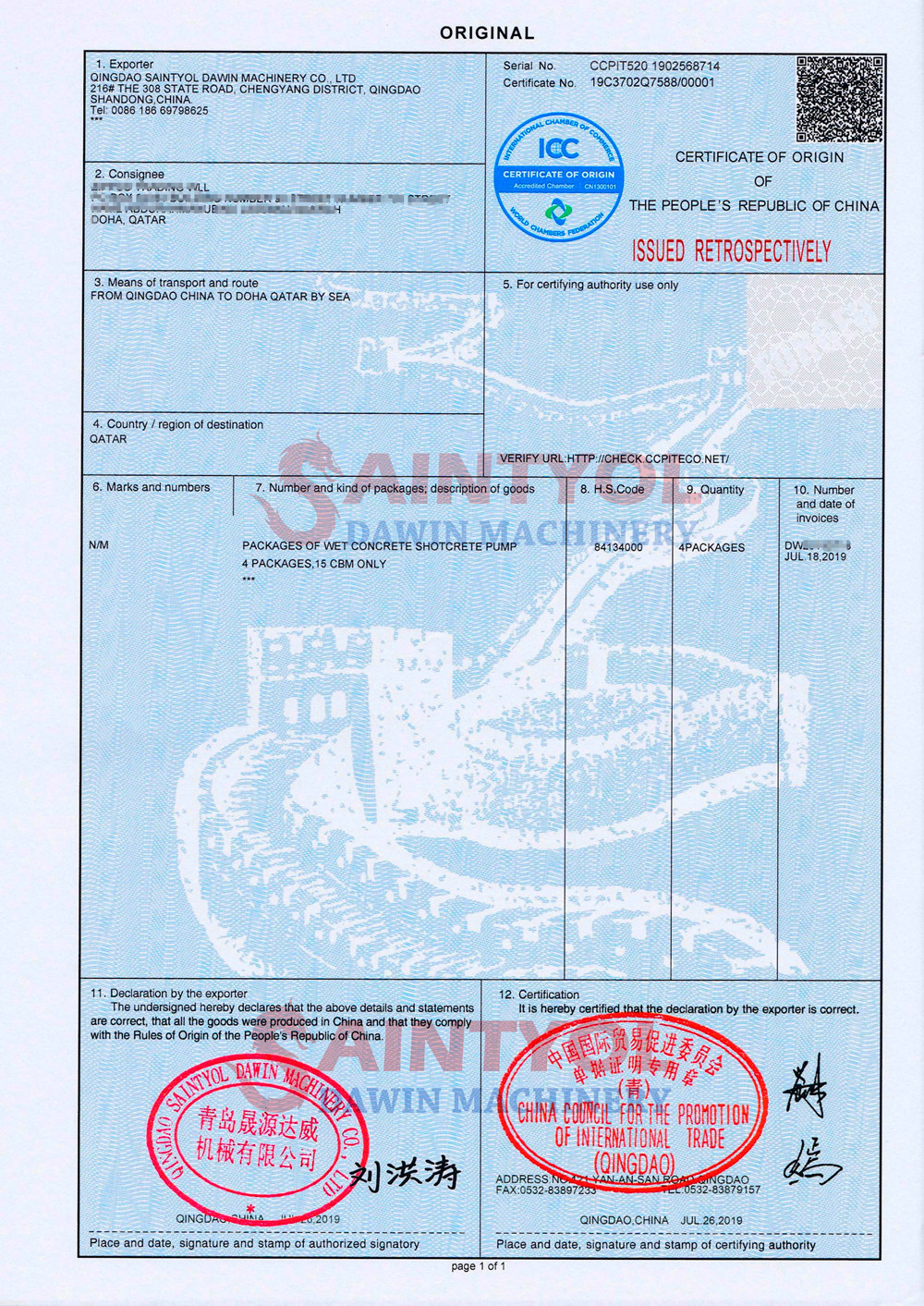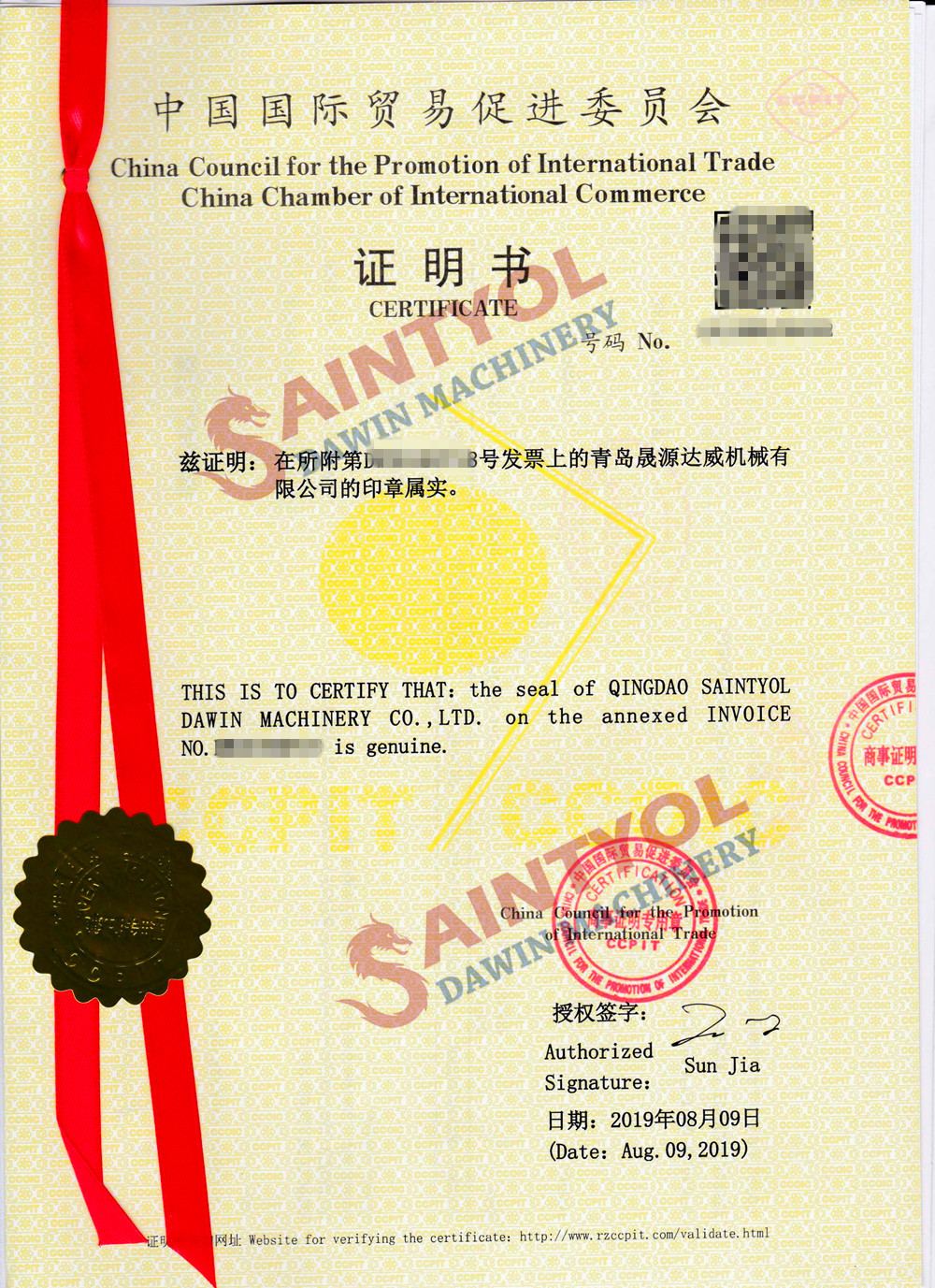 Don't forget to sign up!
Find out early about all upcoming promotions and
newproducts releases
Name:

Michael Liu
Tel:

0086-186-69798625
0086-532-89659612
WhatsApp:
Address:

Office: 216# THE 308 STATE ROAD, CHENGYANG DISTRICT, QINGDAO SHANDONG,CHINA. Factory: No.413# Tieqishan Road, Yuhuangling Industrial Park, Chengyang District, Qingdao, China