Saintyol DAWIN wet concrete spray machine shotcrete truck maintenance skills
At present, the concrete
wet concrete spraying truck shotcrete truck
, as a kind of concrete machinery and equipment favored by the majority of construction parties, has greatly improved the efficiency of construction. However, because it is often constructed in a relatively harsh environment, and some users do not pay attention to maintenance, the phenomenon that the hydraulic system oil is polluted occurs from time to time. Once the oil in the hydraulic system is polluted, it will have many adverse effects on the equipment, for example: the dirt will cause wear and corrosion of the parts, especially for the finished parts, they will scratch the inner wall of the rubber tube, the oil seal ring and the packing , and the damage of these things will cause more dirt to enter the system, thus forming a vicious circle of damage. So what are the main reasons why the oil in the hydraulic system of the wet spray trolley is easily polluted?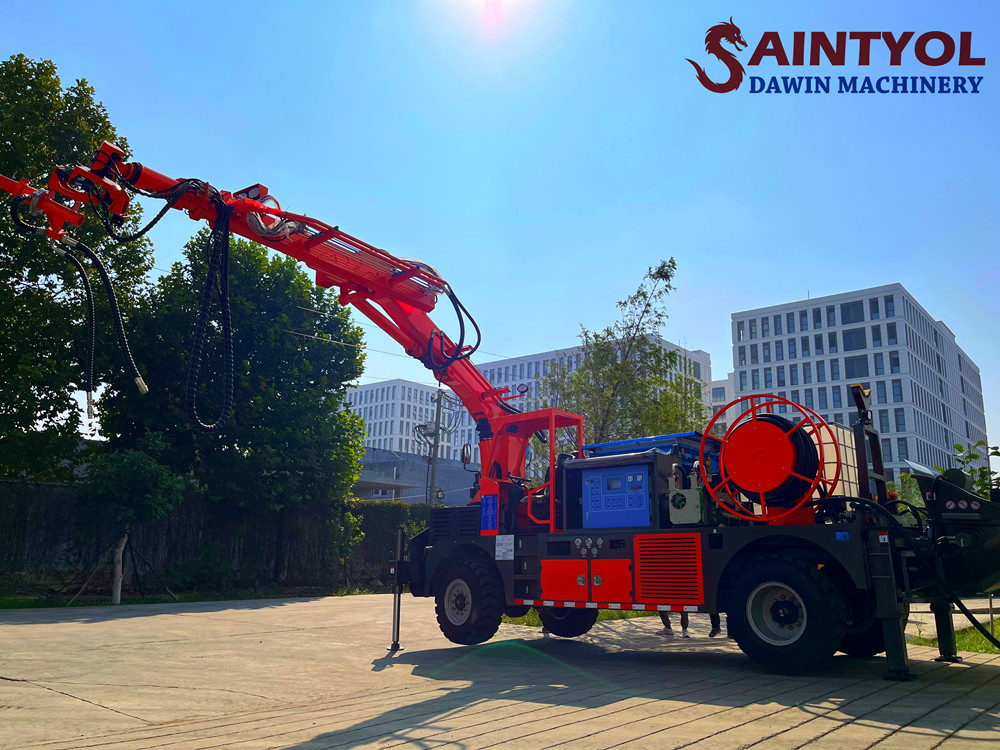 1. The outside of the hydraulic system of the concrete wet spraying trolley is not clean. This will easily cause the dirt outside the hydraulic system to be brought into the hydraulic system oil of the concrete pump.
2. The internal cleaning of the hydraulic system of the concrete wet spraying trolley is not thorough. Traces of dirt residue remain in the tank or components.
3. When refueling the concrete wet spraying trolley, if the refueling equipment is not clean, the oil in the hydraulic system of the concrete pump will be polluted.
Fourth, there is a problem with the added oil. There are two main problems, one is that the oil itself has been contaminated, and the other is that the oil has deteriorated after the expiration date. The deteriorated oil will corrode the inside of the hydraulic system, and the corroded metal may become free molecules suspended in the oil, thereby causing the pollution of the hydraulic system oil.
So how to take corresponding measures based on the above information to avoid various pollution and damage during the construction of concrete pump trucks?