Saintyol DAWIN 15m Mobile Spider Concrete Placing Boom Shipped to Europe
Saintyol DAWIN Machinery HGY15, 15m 3 sections "R" shape effective mobile spider
concrete placing boom
shipped to Europe for Europe markets by a 40'HQ container together with quality concrete delivery pipe lines, elbows, quick snap clamps and other accessories.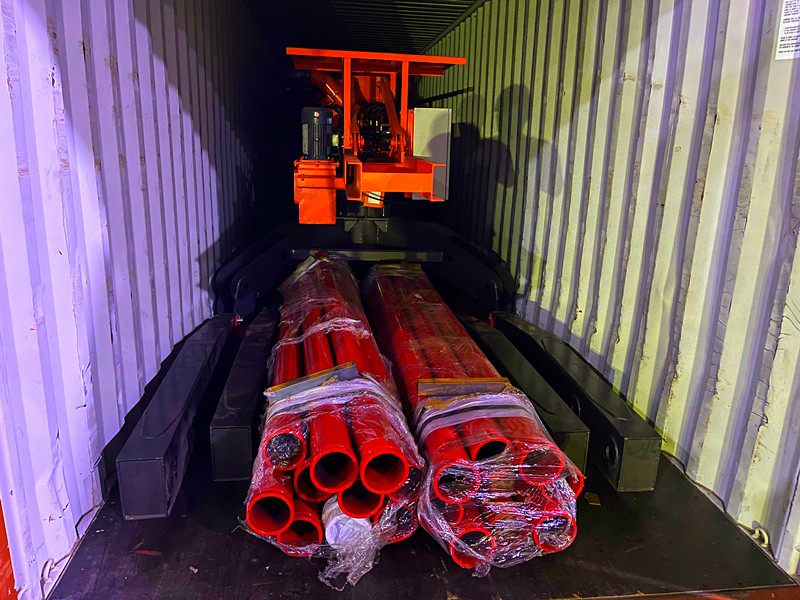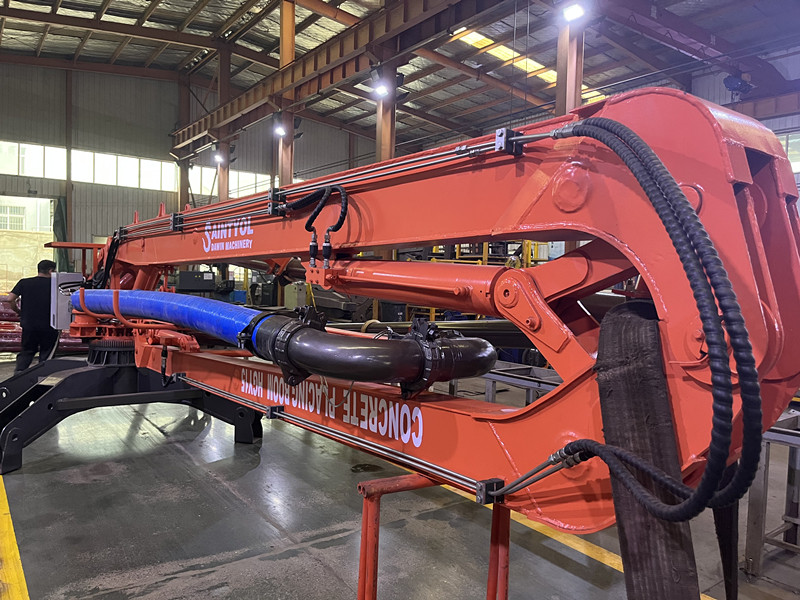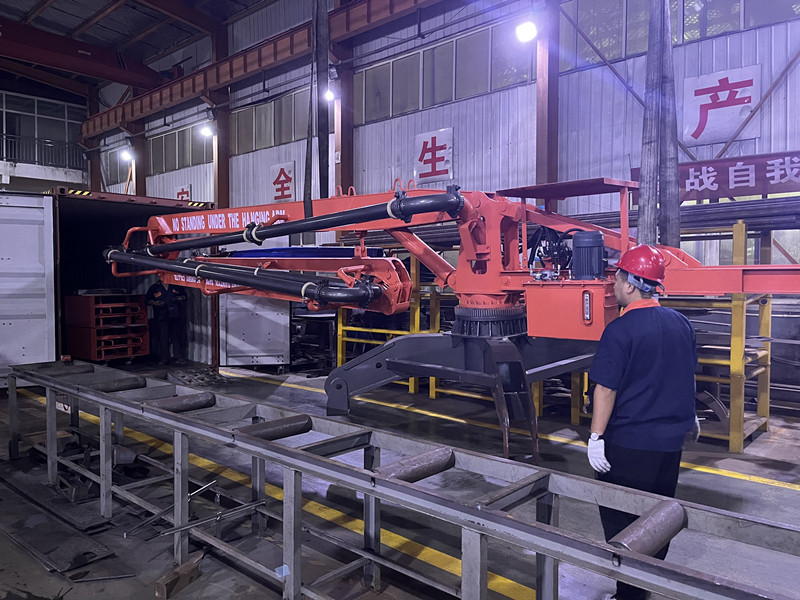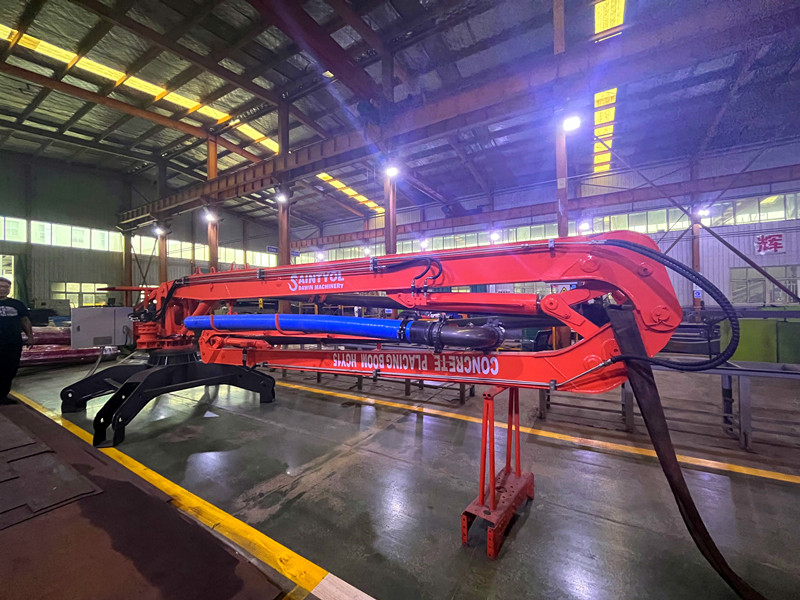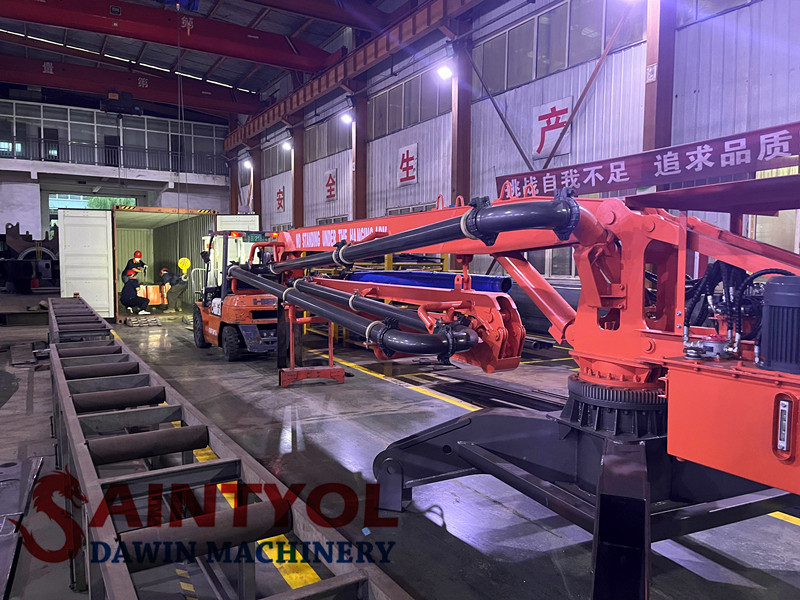 Saintyol DAWIN Machinery spider mobile hydraulic concrete placing booms mainly includes 13m, 15m, 17m 19m 21m 23m driven by a fully hydraulic system. Mobile hydraulic concrete placing booms driven by fully hydraulic system. It does not need to be fixed while working and could be moved to another place by tower crane on site, highly movable and flexible. It is very suitable and widely used for the construction of form walls, pipes, columns, piles, other vertical structures, different floors without confined placing areas and complicated jobsites without being influenced by the size and shape of floors.
Concrete placing boom is an auxiliary equipment of concrete pump. It is connected by standard conveying pipe.
Like a robot can quickly and accurately deliver to any pouring part of the working surface to continuous pouring.
Sloved the problem of fabric conveying concrete,
greatly reduces the labor intensity and improves the progress and quality of the construction.