How much do you know about the performance of placing boom concrete pump trucks?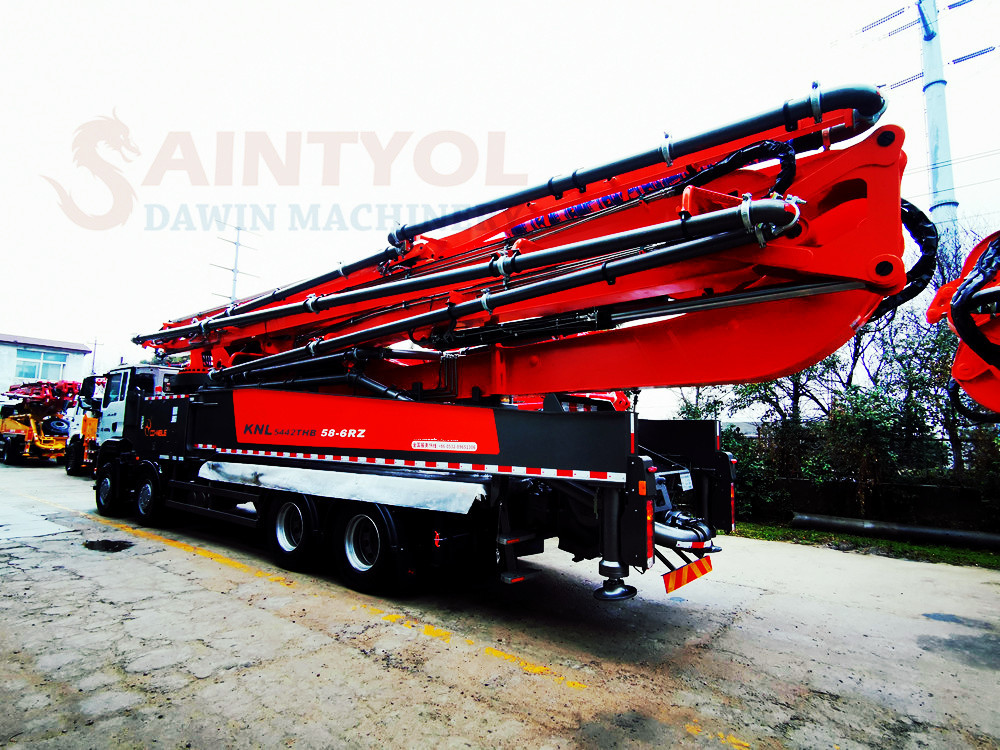 Performance characteristics of concrete conveying pump trucks.
1. The triple pump open system is adopted, the hydraulic circuit does not interfere with each other, and the system runs.
2. It has the function of anti-pump, which is conducive to eliminating the problem of pipe blocking in time, and it can be stopped for a short time to wait for the material.
3. The advanced S-pipe distribution valve can be used to automatically compensate the wear clearance and the sealing performance is good.
4. The wear-resistant alloy glasses plate and floating cutting ring are adopted for long service life.
5. The long-stroke material cylinder extends the service life of the material cylinder and piston.
6. Optimized design hopper, easy to clean and better suction performance.
7. Automatic centralized lubrication system to ensure effective lubrication during machine operation.
8. With remote control function, operation is safer and more convenient.
9. All parts of the pump truck adopt the national standard and have good interchangeability.