What role does the Concrete Boom Pump Truck play in daily life?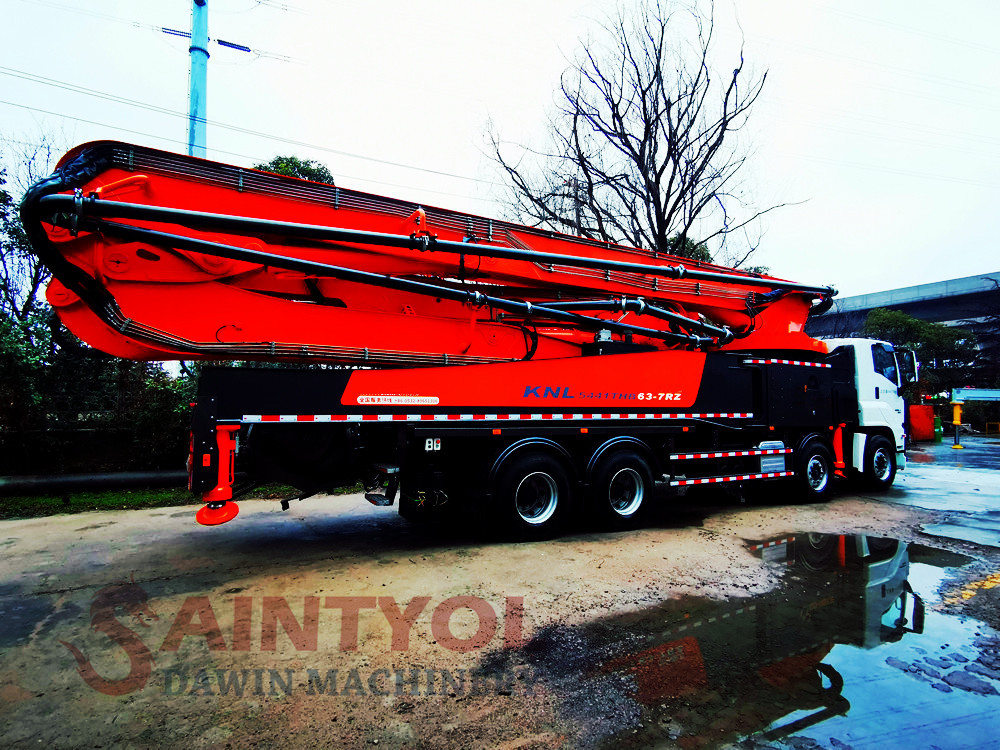 Concrete pump trucks are mainly used in construction of houses, bridges and tunnels. At present, it is mainly divided into gate valve concrete pump and S valve concrete pump. Large-scale concrete conveying equipment is used for the concrete conveying work of large-scale concrete projects such as high-rise buildings, high speeds, and overpasses. It consists of a pump body and a delivery pipe. According to the structure, it is divided into piston type, squeeze type and hydraulic diaphragm type.
The pump body is installed on the chassis of the car, and then equipped with a retractable or flexing cloth rod to form a pump truck. Type: According to the structure and use, it is divided into towed concrete pump, on-board pump and pump truck. According to the type of power, it is divided into electric concrete pump and diesel-powered concrete pump.