A series of troubleshooting for concrete pump truck hydraulic oil temperature is too high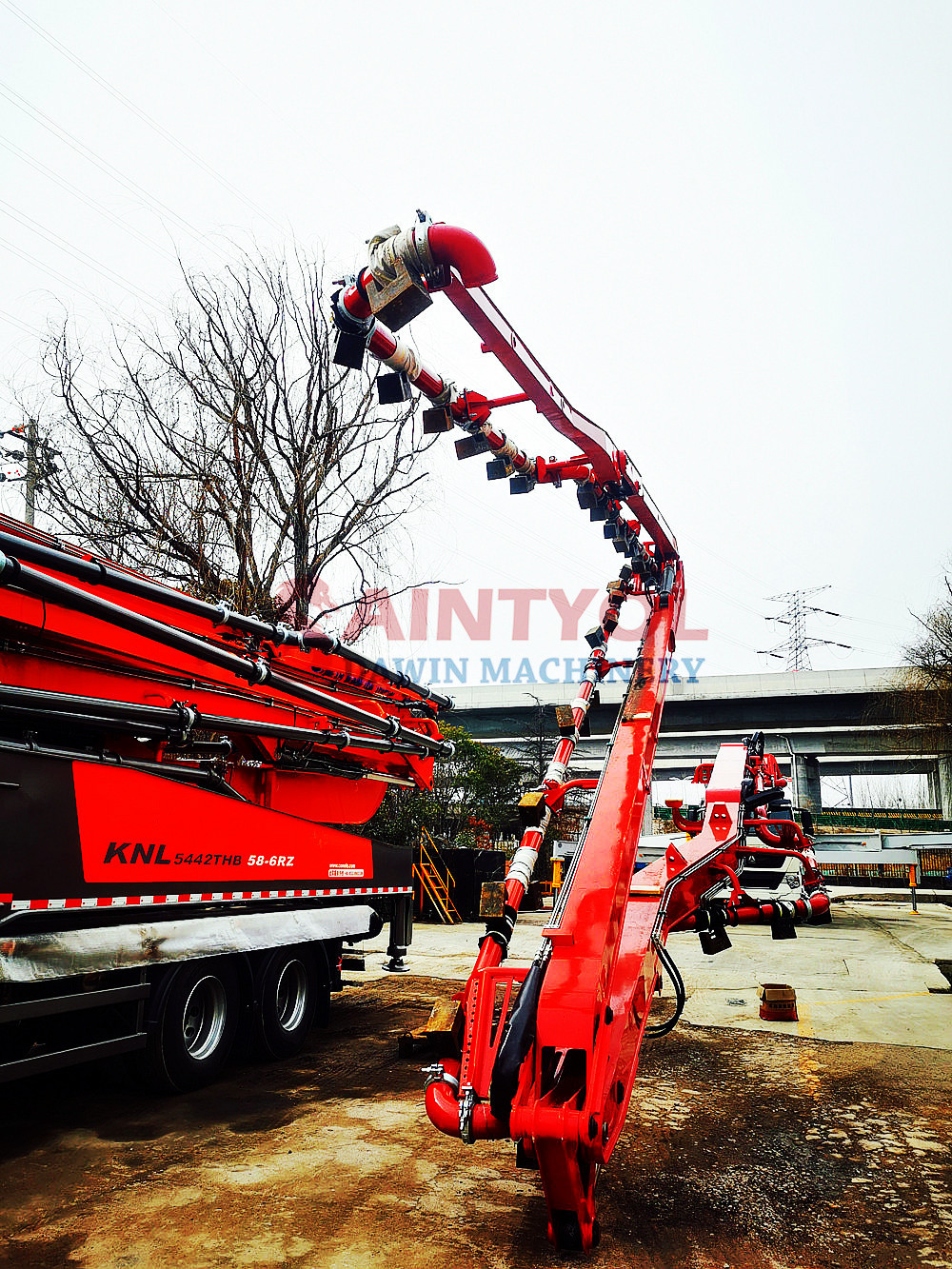 Troubleshooting: Cause the hydraulic oil temperature of the boom pump truck to rise too fast. First, consider the transfer box overheating, transfer the heat to the oil pump and then to the hydraulic oil, causing the oil temperature to be high. Perform a temperature test on the transfer box of the vehicle. The tank temperature is up to 140 degrees. Considering that the oil temperature rises rapidly after the boom pump truck is turned on, and the transfer box conducts heat, it takes a certain time and the working noise and lubricant of the boom pump truck transfer box are basically normal, so This conclusion is denied. Secondly, such rapid heating should be caused by an overflow somewhere. The cause of overflow can be considered from the following systems:
1. Pump truck pumping system. After inspection, it is found that the pumping process of the boom truck is normal and the pressure is normal. 2. The boom system, because the boom is not used frequently, it works normally. Considering that the outrigger / boom shunt valve is not likely to be reset, after several boom operation tests, it was found that the valve could not be completely reset suddenly, and there was an overflow sound, and the oil temperature rose sharply. Check the valve core after disassembly Worn, works normally after replacing the spool.