Home
>
News
>
Industry News
>
Ten technical advantages of small wet concrete sprayer wet concrete spraying machine
Ten technical advantages of small wet concrete sprayer wet concrete spraying machine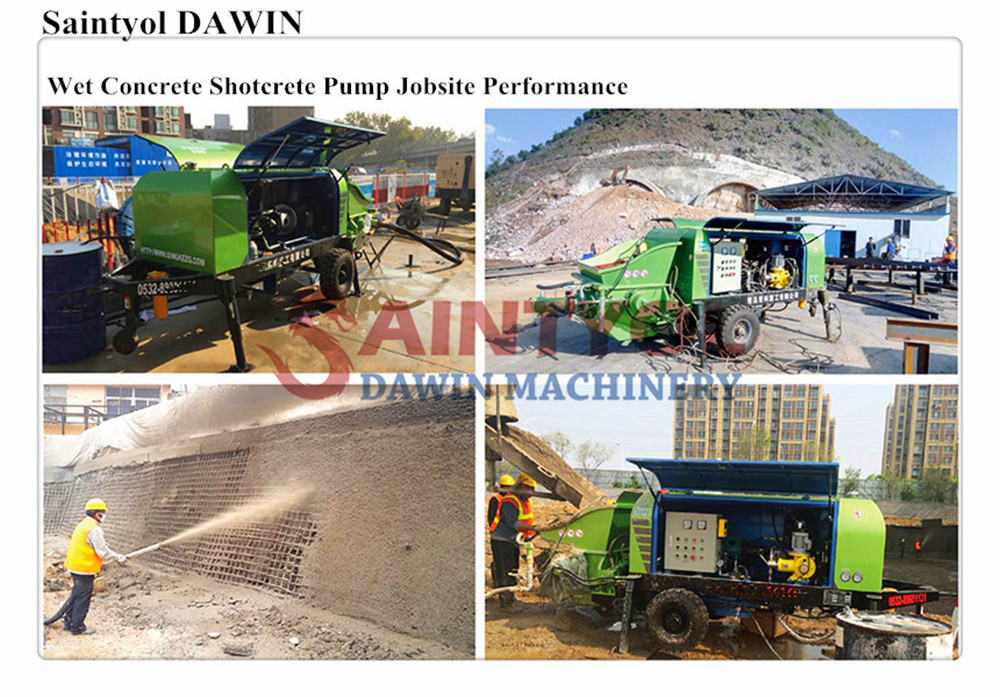 Ten technical advantages of small wet sprayer wet concrete spraying machine:
1. The small wet sprayer wet concrete spraying machine has a large displacement and high comprehensive work efficiency.
2. The sprayed concrete has a long distance, up to 100 meters horizontally and 60 meters vertically.
3. Multi-purpose machine, can be used as wet spray machine shotcrete pump can also be used as a concrete pump or mortar pump.
4. The key components of well-known domestic manufacturers are adopted to ensure the high reliability of the equipment.
5. The amount of accelerator setting is continuously adjustable, and it can be adjusted steplessly according to the amount of shot spray.
6. Equipped with automatic lubrication system, which greatly prolongs the life of wearing parts.
8. Cooling hydraulic oil by air cooling is simple and environmentally friendly.
9, low rebound, using wet spray technology, the rebound rate can even be reduced to less than 10%, effectively saving costs.
10. Reduced the dust concentration near the machine and outside the nozzle, eliminating the harm to workers' health.
The small wet concrete spraying machine has high construction efficiency, low dust concentration in sprayed concrete operation, low rebound rate, accurate water-cement ratio control, can fully hydrate cement, high strength of sprayed concrete, greatly saves costs, does not generate dust, and further affects workers. And environmental impact is not large, suitable for a variety of work environments.
Don't forget to sign up!
Find out early about all upcoming promotions and
newproducts releases
Address:

Office: 216# THE 308 STATE ROAD, CHENGYANG DISTRICT, QINGDAO SHANDONG,CHINA. Factory: No.413# Tieqishan Road, Yuhuangling Industrial Park, Chengyang District, Qingdao, China