Four maintenance tips for trailer concrete mixing pumps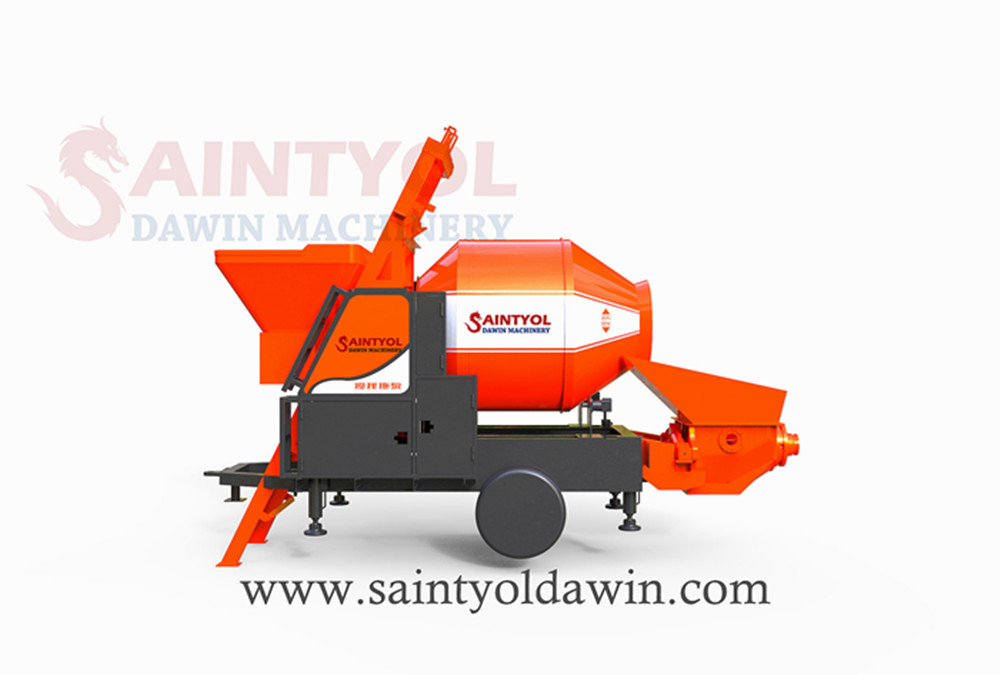 Many people are very concerned about the operating conditions of concrete pumps, but few people pay attention to the correct method of storing concrete pumps when they are idle. In fact, paying attention to this can avoid problems during construction. So how to properly store the stirring pump when it is idle? We visited relevant experts to address this issue. Experts point out that the mixing pump is often used in the construction of new rural areas. It can not only perform on-site mixing, but also transport concrete. It is suitable for the construction of reservoirs, residential buildings, tunnels, and water conservancy projects. Qingdao Saintyol DAWIN Machinery concrete mixing pumps have been well received in the industry. As the saying goes, good love will win. After a busy half year, many pump friends will rest for half a month. However, little attention is paid to the maintenance of the stirring pump during this period. Saintyol DAWIN teach you how to maintain simple and convenient tips! How to properly store the concrete pump with mixers when it is idle! You can do it from the following aspects: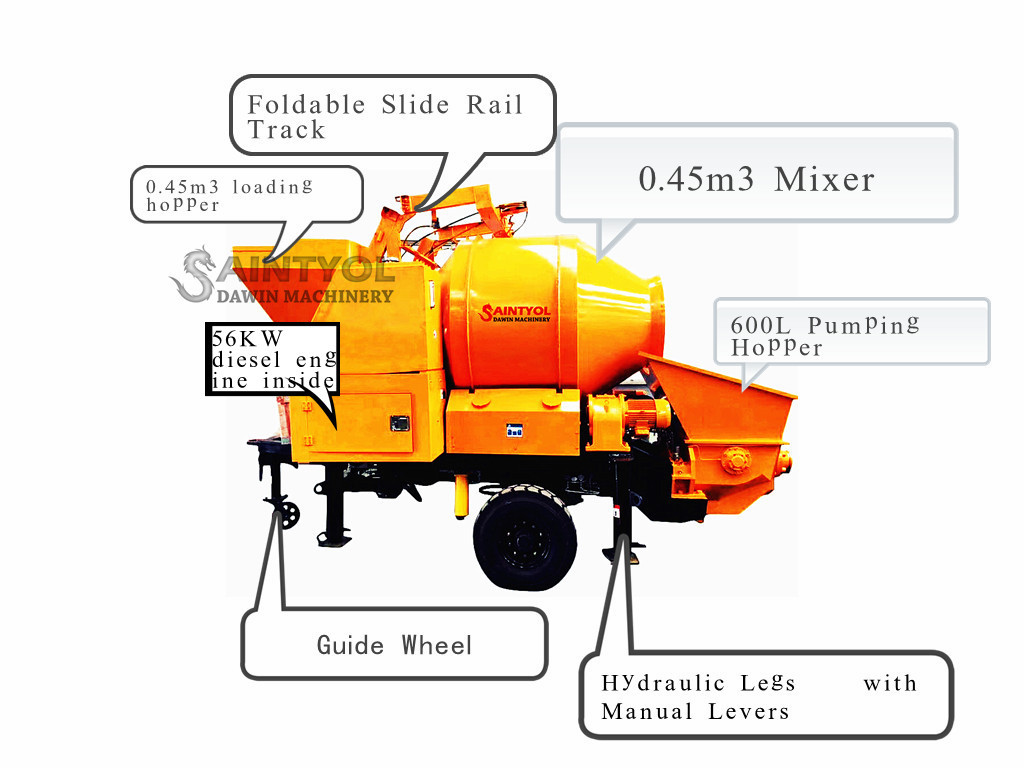 1. Generally, the stirring pump should be parked in a dry room after being idle. People who have to stop outside should choose a flat floor and lay a wooden board.
2. After the stirring pump is parked, cover it with a hood. Before long-term storage, the machine must be maintained, repaired and damaged parts cleaned thoroughly to keep the technology in good condition.
3. The arrangement and arrangement of the mixing pumps at the park should be such that the entry and exit of any machine is not affected by the concrete pump of other machines.
4. The fuel control lever of the stirring pump mechanism should be placed in the idle position, and each control lever should be placed in the neutral position.