ZL926C 1.6t rated load wheel loader with extension jib lengthen 4.2m working arm shipping to Nigeria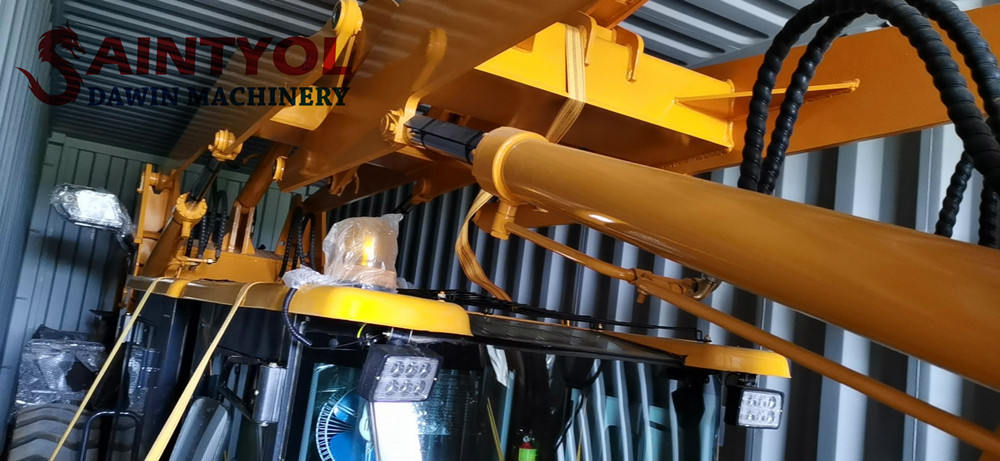 Saintyol DAWIN Machinery ZL926C
wheel loader
rated load 1.6t with extension jib lengthen to 4.2m finished fitting containers and ready for shipping to Nigeria, Western Africa.
This kind of extension jib lengthen working arm model is very popular in Africa, it is much more flexible on job site working and more effective than the common jib and working arm.
Saintyol DAWIN Machinery wheel loader factory manufacturing quality wheel loaders rated load from 1.0t on, and we could customize the
wheel loader
for you as your requirement to option joy sticks, quick hitch, engines etc.
We sincerely welcome our cooperation in coming.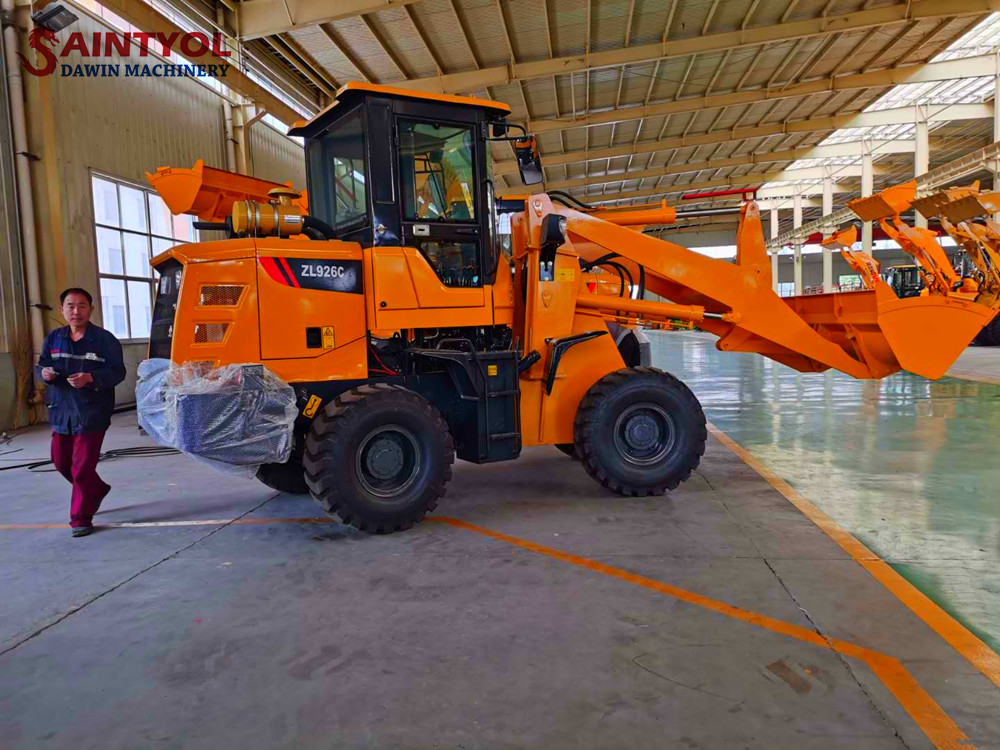 Front end wheel loader is a kind of earthwork construction machinery widely used in highway, railway, construction, hydropower, port, mine and other construction projects. It is mainly used for shoveling bulk materials such as soil, sand, lime, coal, etc. , Hard soil, etc. for light shoveling. Replacing different auxiliary working devices can also carry out bulldozing, lifting and other materials such as wood loading and unloading operations.
In road construction, especially in the construction of high-grade highways, wheel loaders are used for filling and excavation of subgrade projects, aggregate and loading of asphalt mixtures and cement concrete yards. In addition, it can carry out operations such as soil transportation, leveling the ground and traction of other machinery. Because the loader has the advantages of fast operation speed, high efficiency, good maneuverability, and easy operation, it has become one of the main types of earthwork construction in engineering construction.