Tunnel concrete wet spraying machine is widely used in tunnel construction
In September 2013, the "Several Opinions on Further Strengthening the Quality and Safety Supervision of Tunnel Projects" issued by the Ministry of Transport of the People's Republic of my country clearly stated that new mechanical equipment for tunnel construction should be widely used. At the same time, in the "Technical Guidelines for Construction of High-speed Railway Tunnel Engineering", it is also clearly required that the sprayed concrete should be wet sprayed.
The wet shotcrete construction process is to produce finished concrete in the cement concrete mixing station according to the mix ratio. After the concrete is transported to the working surface, the concrete wet shotcrete is used to press it to the nozzle position, and the quick-setting agent is added to the nozzle. High-speed spraying. In the high-speed spraying process, the concrete and the accelerator are fully combined, and the concrete spray layer is formed by impact on the surrounding rock.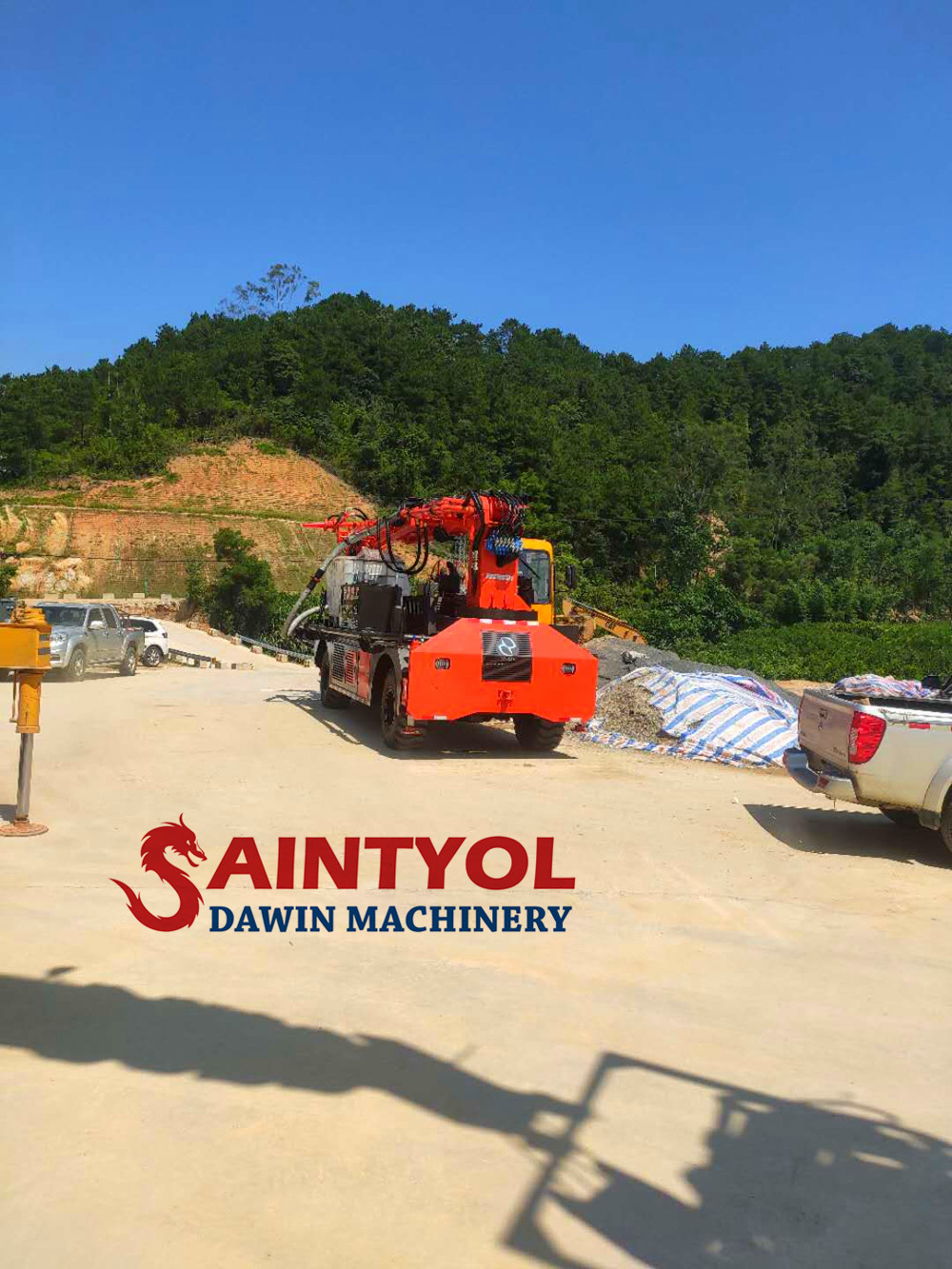 In the process of sprayed concrete construction, the wet spraying process has the advantages of less dust, low resilience rate and low consumption cost. Through fully and accurately adjusting the mixture ratio, the strength and supporting capacity of concrete, concrete and tunnel base The adhesion and the anti-infiltration ability of concrete play a huge role. At the same time, the application range of wet spraying technology is relatively wide. Not only large-section and extra-long highways, railways, and subway tunnels, but also other types of tunnel projects can apply wet spraying technology for initial support work.
With the frequent construction of highways, railways, and subway tunnels in my country, the wet shotcreting machine of tunnels plays an important role in the construction of tunnels. As the initial support technology of tunnel construction, the wet shotcreting of tunnels provides the quality of the entire tunnel construction. The foundation guarantee improves the safety of tunnel construction and improves the quality of tunnel construction.
Tunnel concrete wet spraying machine is the main equipment for spraying and anchoring support in the construction of mine roadways, railway and highway tunnels, water conservancy culverts, underground projects, high-rise building foundation pits, military projects, etc., and it has a wide range of uses. Tunnel concrete wet spraying machines mainly include small wet spraying machines, hydraulic wet spraying machines, rotor wet spraying machines, vehicle-mounted wet spraying machines, tunnel wet spraying manipulators, etc., with low operating dust, less ejection rebound, and protection work. Significant advantages such as environment, saving raw materials, and improving the quality of spray coating.