Safe use of construction concrete placing boom machine and equipment (2)
After the machinery enters the operation site, the construction technicians shall disclose the construction tasks and safety technical measures to the concrete placing boom pump machinery operators. Operators should be familiar with the operating environment and construction conditions, obey orders, and abide by on-site safety rules.
The mechanical concrete placing boom pump equipment that performs two or more shifts of daily work must implement a shift system. Operators should fill in the shift record carefully.
The concrete pump operator has the right to refuse to execute an order that violates the safety operating procedures. If the commander forcibly violated the rules and regulations and caused an accident, the commander should be held accountable, and even criminal responsibility should be investigated.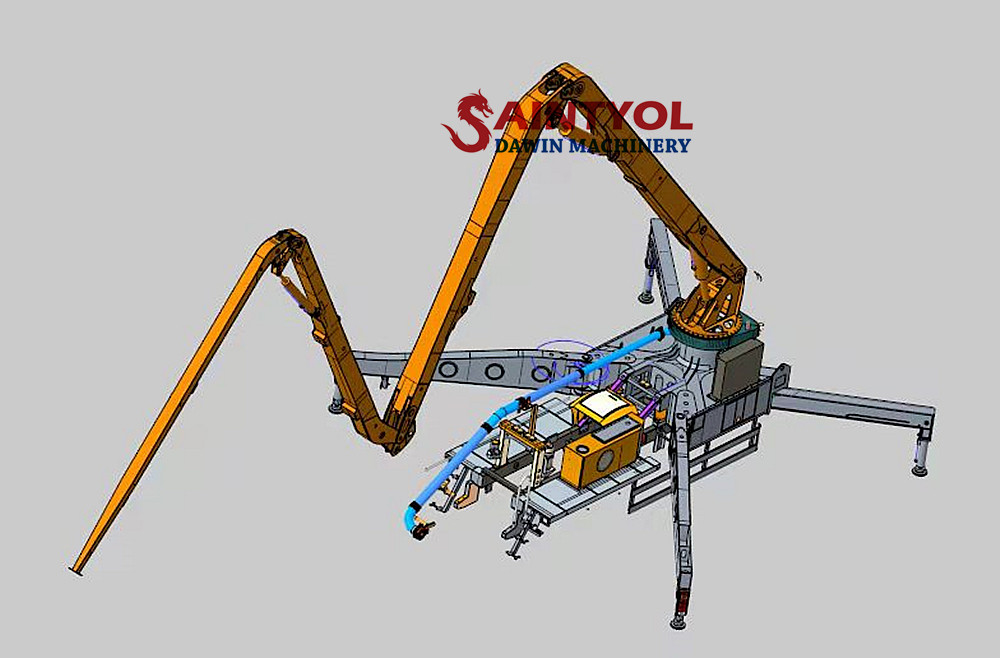 When there is a conflict between the use of mechanical equipment and safety, the safety requirements must be obeyed.
The person in charge of on-site construction shall provide necessary conditions such as roads, water and electricity, temporary hangars or parking spaces for mechanical operations, and eliminate factors that hinder or unsafe mechanical operations. There must be adequate lighting for night operations.
When working in places that hinder the safety of machinery and personal health, the machinery and equipment should take corresponding safety measures. concrete pump and concrete placing boom Operators must be equipped with appropriate safety protection equipment.
When an accident or an attempted vicious accident occurs in the machinery and equipment, it must be rescued in time, the scene must be protected, and the leadership and relevant departments must be reported immediately for handling.