Analysis of the advantages and disadvantages of wet concrete spraying machine
Wet shotcreting machine
is a kind of wet shotcreting machine used in the mine field. It is an anchor and shotcrete supporting machine with good comprehensive performance at home and abroad, such as reducing dust, reducing rebound, and saving materials. It is used in mines, culverts, and construction foundation pits. It is widely used in fields such as river slope protection. It is a product with strong comprehensive performance and a very important kind of mining equipment. It can be said that the use of wet concrete spraying machine for mining is a bit very prominent. In addition, everything is not so dangerous. Wet shotcreting machines for mining concrete naturally have shortcomings. Let's understand the following together.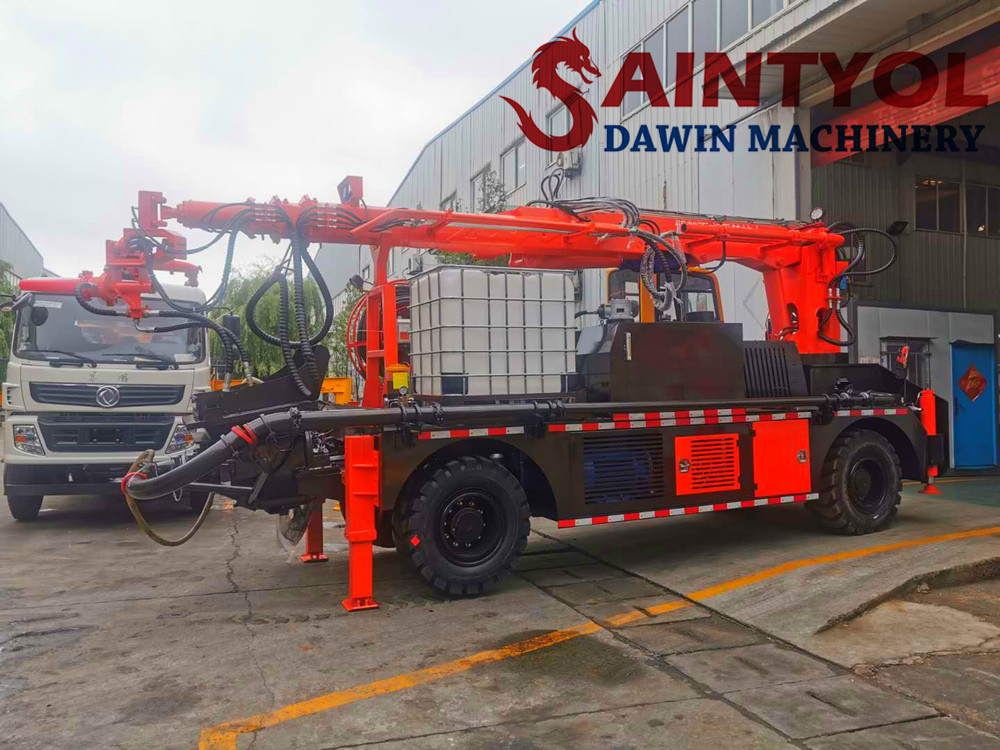 Compared with dry and wet spraying machines, mining concrete wet spraying machines have the following advantages:
1. Small dust, less ejection rebound, protect working environment, save raw materials, improve spray layer quality, and it is very convenient for operation and maintenance.
2. When using the mining concrete wet spraying machine, it can greatly reduce the dust concentration and rebound rate, increase the thickness of the first spray layer, improve production efficiency, and ensure the quality of the project.
3. The sealing structure is small, which reduces the degree of dust pollution and reduces dust.
4. It can effectively ensure the mix ratio of concrete and ensure the concrete
The disadvantages of wet concrete spraying machine for mining:
1. The price of wet concrete spraying machine for mining is relatively high.
2. The transportation of equipment is troublesome, and concrete tankers and other equipment may be needed.
3. After each spraying operation, it needs to be washed with water.
Everything is a double-edged sword, and the advantages and disadvantages are inevitable. Although the use of
wet concrete spraying machine
for mining has outstanding advantages, there are also many disadvantages. However, everyone must learn to consider comprehensively. The advantages of use far outweigh the disadvantages.