Internal Jack up tower concrete placing boom installation
HGY32 tower hydraulic internal jack up concrete placing boom
is a terminal equipment used in conjunction with concrete pumps. It is suitable for the construction of high-rise buildings and large-area concrete pouring projects. Reduce construction cost, improve concrete pouring quality and construction progress.
This machine adopts hydraulic variable amplitude, hydraulic jacking, no working dead zone, safe use, convenient operation and reliable work. It can automatically crawl in the elevator shaft with the rise of the building. It is an ideal material distribution pouring equipment in pumping concrete construction.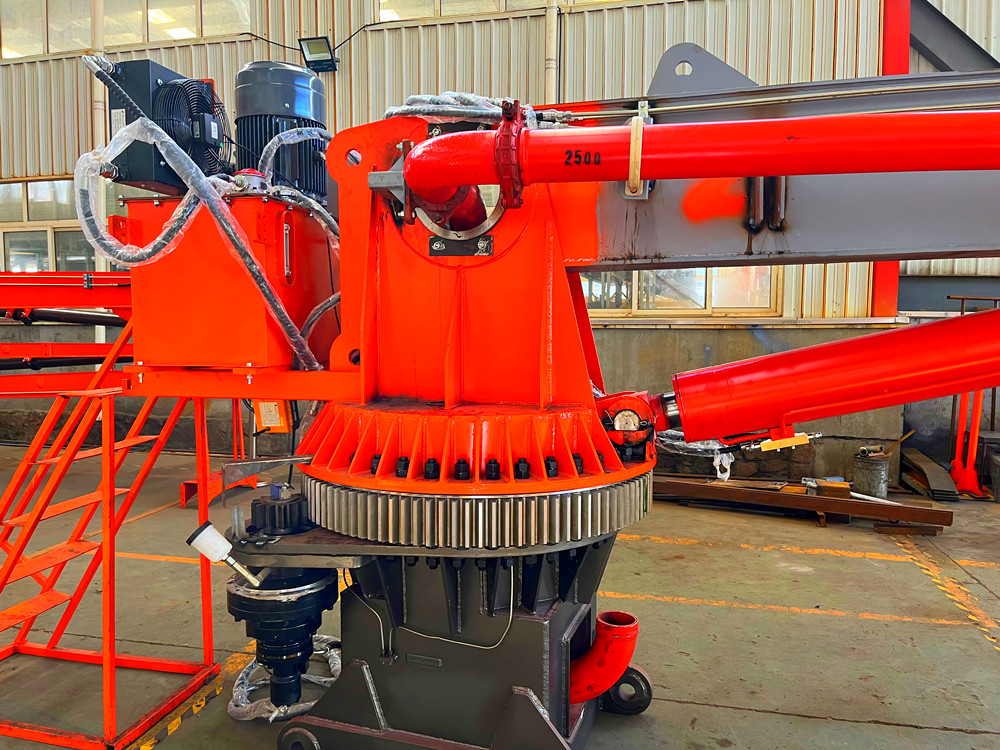 Preparations before installation
1. The construction site is equipped with a power box specially used for the cloth machine. 2. Determine the appropriate lifting equipment and installation tools according to the maximum weight of the machine components. 3. The user should reserve installation holes in the elevator shaft as required.
Basic requirements for assembly and disassembly
1. The personnel involved in the installation and disassembly must be familiar with the performance, structure and characteristics of the machine, skilled in technology, and have the ability to troubleshoot. 2. Installation and disassembly operations are not allowed in bad weather such as unclear sight, thunderstorm and heavy fog. 3. A comprehensive inspection must be carried out before the concrete placing boom operates to eliminate all unsafe hidden dangers.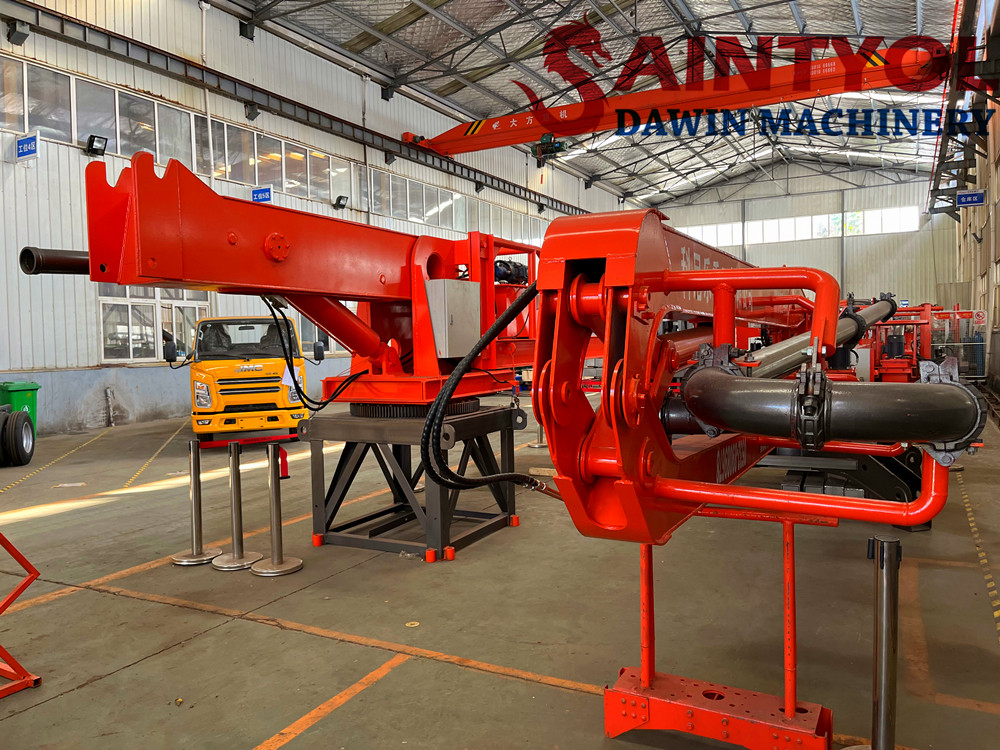 The installation of the concrete placing boom is divided into several parts: the tower body part, the middle section, the turntable, the balance arm, the jib assembly and the installation of the electrical part.
01
Tower body installation: hoist the tower body into the elevator shaft, align the opening of the load-bearing beam with the reserved hole in the shaft, and put on the supporting beam.
02
Installation of the intermediate section and the turntable: the intermediate section and the tower body are connected by high-strength bolts, and the turntable and the intermediate section are connected by high-strength bolts.
03
The balance arm and the turntable are connected by two pin shafts, and the balance weight is installed after installation.
04
Boom assembly: install the maintenance guardrail on the boom, lift it off the ground, remove the bracket, and hoist it to the installation position of the rear section of the boom on the turntable.
05
Electrical part: connect the power supply and operate the equipment.